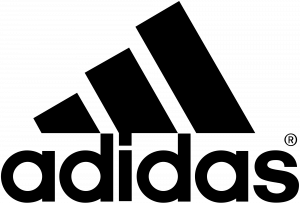 Senior Territory Sales Manager - Outdoor Specialist
This is a field based role and can be located anywhere in the region between Munich/ Innsbruck/ Salzburg
---
PURPOSE 
Plan and operationally steer the business aiming at profitable and sustainable market share and sales growth for the respective defined Key Accounts, taking into consideration the brand strategy in the key categories as well as the defined target group.
KEY ACCOUNTABILITIES
Support defined Key Accounts with regard to planning of sales targets, potential analysis and increasing sell-through, taking into consideration the above-mentioned targets.
Enforce adidas brand concepts in a customer-oriented way and ensure brand presentation appropriate to a market leader at the POS (online and offline, securing of floor space, promotion).
Development of Account strategies, analysis and processing of sales figures and implementation of adidas marketing strategies.
Implement national, European and Global Sales Strategy within the Account group.
Organize and steer the sell-in process (in particular pre-processing and post-processing, range presentations, creation of presentations and offers, sample handling) as well as subsequent sell-out support.
Continuously monitor and steer order books as well as reliable and cost-efficient sourcing and deliveries in close cooperation with Customer Service.
Regularly monitor and process key figures such as sell-in and sell-out and provide targeted reporting to upward managers.
Closely coordinate/actively work together with Account and Product Marketing as well as Customer Service.
Support the Director Sales KAM in strategic account management (analysis and processing of sales figures, identification of potentials, analyses on customers, competitors and market developments, etc.).
Provide support for conducting strategic meetings and projects
People management (added by Dana, to indicate the people management responsibility, feel free to adjust)
Establish a team-based culture where effective teamwork and identification with team are key.
Evaluates the competencies and job performance of his/her subordinates on a regular basis with regard to performance and potential e.g. myBest and TLU.
Provide input to Director/ Senior Director Sales on areas of concern within team and identify opportunities for improvement.
Actively mentor, coach and support your team members to further their growth in all aspects of the professional content of the role.
Set objectives and evaluate performance of your direct reports
Grow into a managerial role by supervising the respective team and taking on additional management responsibility and tasks as agreed upon with the Director/ Senior Director Sales.
KNOWLEDGE, CAPABILITIES AND EXPERIENCE
Very good commercial knowledge and business acumen
Negotiation and (re)presentation skills; confident manner
Very good strategic and operational skills
Very good analytical skills
Very good influencing and communication skills
Results-oriented
Very good visionary competencies and leadership skills
Strong team player with the proven ability to work cross-functionally in order to achieve objectives and targets
Ability to influence business partners also of other functional areas in order to find common ground and understanding
Strong interpersonal skills (e.g. communication, negotiation)
Mental flexibility, initiative, determination and creativity
Fluency in English and German (written and spoken) mandatory; additional languages are an advantage
Digital mindset and strong knowledge of digital commerce and digital media
Willingness to travel
QUALIFICATIONS
Degree in business administration/sports economics with a focus on marketing/sales/business administration 5+ years' experience in sales/marketing, ideally within the sporting goods, apparel, footwear or FMCG industry 3+ years' experience in people management
---
veröffentlicht:
läuft aus am