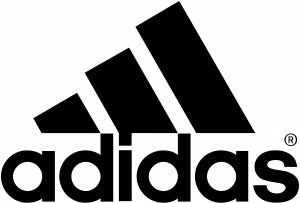 Senior Manager Sales Development & Strategy
Senior Manager Sales Development & Strategy (m/f/d) temp until 30/04/2020
---
Purpose & Overall Relevance for the Organisation:
To ensure sustainable net sales and market share growth by constantly improving the commercial infrastructure, processes and strategies for the adidas Group in Europe.
To support profitable Clusters share growth of Europe in assigned Clusters by implementation of best practices and key initiatives in sales
To be the first point of contact between the assigned Cluster(s) and Global Sales vice versa
Key Responsibilities:
To connect tools, processes and policies into commercial business models and land these as part of the Europe WHS distribution strategy
To continuously improve the commercial processes and strategies
To understand, consolidate and represent the business interest of the Europe clusters
To develop and spread full expertise and transparency for selected sales initiatives across Europe and to become the main Sales Dev. contact towards Clusters, Global Sales and European key stakeholders
To drive conceptual approaches into operational processes
To facilitate and execute Key City acceleration plan across top European Cities, working in collaboration with the European key stakeholders and assigned Cluster teams
To ensure the clusters/sales channels are following and applying the agreed Europe strategies and policies.
Controlling:
To measure progress on own KPIs
To report to the line manager and, on request, the WHS senior leadership team
Key Relationships:
Global Sales, Global Sales Business Development, Global Key City Team, Global GTM Functions, Europe CtC, Europe BUs, Europe Range Architecture, Europe Business Development, Cluster Sales Directors, Cluster Heads of Sales Channels (Fashion, Sport Speciality), Cluster Heads of Sales Development
Knowledge, Skills and Abilities:
Sales Manager with proven track record of success, ideally SKAM
Strong leadership skills
Strong interpersonal skills (e.g. communication, negotiation)
Proven methodological skills (e.g. business planning, strategic development)
Very good operational skills (e.g. Sales processes, Customer Service, Finance, IT)
Strong level of commercial and business acumen knowledge
Good knowledge on the adidas Group business along with significant industry experience
Mental flexibility, proactive, initiative, determination and solution oriented
Fluent in written and spoken English is a must. Skills and abilities in other languages e.g. French, Spanish and Italian are an added plus
Ability to work on conceptual and operational level
Requisite Education and Experience / Minimum Qualifications:
Degree in business administration with focus on Sales/Marketing
Business: min. of 4 years in Sales
Functional: min. of 4 years in the sporting goods industry
Leadership: first experience (min of 1 year) in line management or project management i.e. project lead responsibility
Cross functional experience ideally with marketing/ sales / finance
Industry: sporting goods / retail / consumer goods
---
veröffentlicht:
läuft aus am