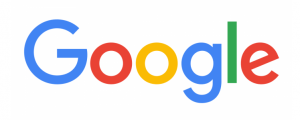 Sales Manager, Google Marketing Platform
About the job
Businesses that partner with Google come in all shapes, sizes and market caps, and no one Google advertising solution works for all. Your knowledge of online media combined with your communication skills and analytical abilities shapes how new and existing business grow. Using your influencing and relationship-building skills, you provide Google-caliber client service, research and market analysis. You anticipate how decisions are made, persistently explore and uncover the business needs of Google's key clients and understand how our range of product offerings can grow their business. Working with them, you set the vision and the strategy for how their advertising can reach thousands of users.
In this role, you'll become an expert in programmatic business, and you'll work internationally and cross-functionally within Google to negotiate agreements with advertisers to transform their digital media. You'll use your analytical mind to solve complex problems, acquire and develop business and relationships with key stakeholders in and outside of Google in an ever-evolving environment. You are creative, analytical, have excellent communication skills and able to work in a new ambiguous environment, leveraging a highly consultative approach. You will work in close cooperation with the Google Marketing Platform Sales Managers team on client acquisition, onboarding and renewals.
Global Solutions is the link between Google products and business. Your focus is to help turn innovation into complete, packaged tools that allow our customers to get the most that they need from our products. As part of the Global Solutions team, you'll help to ensure that Google has adopted the right strategy for our products. Working in one of three specialized areas – Performance, Brand, or Publisher & Platform – you'll use your expertise to help front-line Sales partners to work their magic quickly and effectively. You are passionate about all things digital, and want to help shape the world of online advertising.
Minimum qualifications:
Bachelor's degree or equivalent practical experience.
Experience with Google Marketing Platform's core solutions.
Ability to speak and write in English and German fluently and idiomatically.
Preferred qualifications:
Relationship management experience with a proven track record in reaching and exceeding sales goals.
Understanding of and experience in the search advertising business.
Ability to work in fast-paced environments with effective time-management skills. Ability to prioritize and meet deadlines.
Excellent analytical and written and verbal communication skills.
Responsibilities
Identify and qualify leads within a named account list. Monitor progress and health of opportunity pipeline.
Conduct intake, qualification, management and delivery of RFI and RFP responses.
Manage the end-to-end sales process including pitch delivery. Drive agreements with key clients, and negotiate terms and conditions of new agreements and renewals.
Manage internal approval processes.
Align client engagement with Large Customer Sales and other cross-functional teams (e.g. gTech, Cloud).
---
veröffentlicht:
läuft aus am