HEAD OF DEPARTMENT (M/F) EDUCATION PRODUCTS - E-LEARNINGS, SEMINARS AND CORPORATE EDUCATION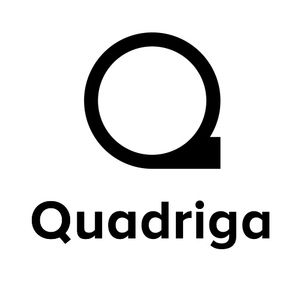 Firmenname:
Quadriga Media Berlin GmbH
Veröffentlicht am:
Samstag, 10. Februar 2018
Gewünschtes Eintrittsdatum:
zum nächstmöglichen Zeitpunkt
Beschäftigungsart:
Feste Anstellung
Firmenprofil:
The Quadriga Group is a growing media and higher education company group located in the heart of Berlin. Quadriga aims to develop, connect, and educate professionals. Every day, we work passionately to achieve this – whether through organising conferences, congresses and awards, creating specialist media content, or managing associations. The Quadriga University of Applied Sciences Berlin and the German Press Academy both offer a broad range of study opportunities, seminars and e-learning programmes, enabling professionals to exchange knowledge within their business community and beyond. Find out more about us on www.quadriga.eu.
In this cross-functional role, you are responsible for setting strategies, making important decisions and leading the teams. The head of department (m/f) will define Quadriga's education product strategy, expand our products (roadmap), and identify "white spaces" regarding digitisation of the product range as well as present innovative ideas and solutions based on customer needs. S/he will report to Quadriga's CPO.
Jobbeschreibung:
Position description
Responsibility for planning, development, quality assurance and control as well as innovation/improvement of our products (seminars, e-learning and corporate education) in the following target groups: public relations, human resources, sales, marketing, IT, top management, public affairs and compliance
Lead a highly motivated and engaged team of product managers and coach them how to perform; 15 staff (of which, up to 3 direct reports)
Ensure complete understanding of market dynamics in terms of profile of demand, customer segmentation, competitive landscape, and Quadriga's positioning
Boost growth and internationalisation and achieve synergies between product categories
Analysis and improvement of internal process management
Broad spectrum of budget responsibilities
Your experience & skills
Long-term professional experience in product management coupled with business development expertise gained in digital and agile environments; education sector is a plus but not required
Experience in personnel management and process management
Active, outgoing, engaging and dynamic team player
Assertiveness in a dynamic, somewhat unconventional environment
Entrepreneurial attitude, results-oriented working methods and hands-on mentality!
Independent, reliable and extremely diligent functioning, combined with highest quality standards
International mindset with excellent communication skills in German and English
Our benefits
Training: We place a high value on individual training and professional development. Benefit from five days of further training per year.
Colleagues: Become part of a dynamic team of 230 highly-motivated colleagues with who you can network, swap ideas and raise a glass at our regular team events with.
Careers: Use your creative freedom, work autonomously, and profit from internal opportunities for your professional development.
Work-Life-Balance: A healthy work-life balance is important to us. We believe in flexible working hours (core working time 10 am – 4 pm) and home office options.
Flat hierarchies: We emphasize transparency, clear decision channels, and a friendly working culture.
Community: We create connections and promote team spirit through lunches for interns, trainees, and juniors, 'Mystery Lunches', social events, 'Meet the CEO' gatherings, and much more.
Sports programme: Stay fit and have fun! Our weekly sports programme includes yoga, running groups, and fitness.
Onboarding: We facilitate an easy entry into the Quadriga world through clear onboarding processes with targeted induction, trainings, feedback conversations, and partner programmes.
Location: Work in the heart of Berlin with excellent connections to public transport, a private library, and a green outdoor area
Kontaktinformationen:
Together we create platforms for an informative dialogue to connect professionals and executives. If you would like to support us, please send us your application documents (cover letter, resume, references, proposed salary, and available starting date) via our online application form.