Sales Learning Program Manager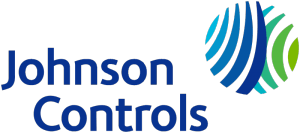 Firmenname:
Johnson Controls
Veröffentlicht am:
Mittwoch, 10. Januar 2018
Gewünschtes Eintrittsdatum:
Ab sofort
Beschäftigungsart:
Feste Anstellung
Ort:
Ratignen, Stuttgart oder Frankfurt
Firmenprofil:
Our belief is that great companies are powered by great people and led by inspired leaders; individuals who are authentic, who embrace new ideas, share a mutual respect for each other and do what's right for their communities. Every day, we focus on our common goal of improving lives around the world. And we do this by working together and applying deep technical expertise to help our customers solve pressing challenges, with a collective passion to make an impact.
Imagine a career that perpetually stretches your capabilities. From managing many of the world's most iconic buildings to making products that help save lives, the breadth of our opportunities empowers you to chart your own path. We will offer you an interesting and challenging position with great personal freedom and professional responsibility. 
Don't just make a living. Make living better.
Johnson Controls is an equal employment opportunity and affirmative action employer and all qualified applicants will receive consideration for employment without regard to race, color, religion, sex, national origin, age, protected veteran status, status as a qualified individual with a disability, or any other characteristic protected by law. If you are an individual with a disability and you need an accommodation during the application process please email SpecialAccommodations@Tyco.com.
Jobbeschreibung:
Are you someone who has experience in sales training and a passion for teaching others sales skills and customer relationships? Do you have experience in sales training and program management? Are you excited by the prospect of planning and executing blended learning programs for groups of new and existing sales professionals in a Fortune 500 Company? Do you have expertise in adult learning and enabling sales teams to produce stellar results in a dynamic sales environment? Are you up for the challenge of deploying learning in an ever changing environment? Are you adept at measuring the results of your work? Do you have a passion for talent management and developing people? If that's the case, Johnson Controls Inc. (JCI) has an amazing opportunity for you!  
Your challenge, if you wish to accept it, is to act as an EMEA/LA Sales Learning Program Manager in the Product and Channel Learning organization within Building Technologies and Solutions in JCI. The Product and Channel Learning organization is expanding and now is the time to implement programs in Europe and measure the results of consistent methods and processes
Key Responsibilities
Enable the salesforce to improve their performance through learning, application, experiences, and performance support. 
Impact people from around the world as a part of a global team creating stimulating ways to help others improve their performance at work.   
Investigate new opportunities and develop effective training that is impactful and inventive.  
Align your ingenuity and innovative ideas with the global strategic plan of the business and the team.  
Investigate and implement new technologies and trends in learning.
Closely partner with teams across the globe to implement sales programs and create innovative learning deliverables.  
Manage project timelines and delivery schedules, as well as track and measure results.
Assist with design and development of new components of programs.  New components could include new product training modules, processes and initiatives based on business priorities.  
Incorporate new sales and product learning as appropriate that has been developed by the larger team. 
Support the development of training as needed with an emphasis on innovative E-learning, performance support solutions and apps that could be used globally.
Use strong project management skills in developing outcomes that positively impacts the business.
Help to analyze business needs and directly link performance outcomes to the business metrics.
Act as an internal consultant to combine multiple perspectives into holistic solutions that maximize the impact to the business.
Be a driver for global standards and quality outcomes.  
Qualifications
Sales Expertise: Has sold directly to customers and understands complex sales and sales processes
An experienced Project/Programme Manager
Fluent German and English speaker
Technical: JCI's portfolio of products is complex, so we need someone who is quick to grasp how building environments are created and business lines organized. Don't worry, we'll help you with that!
Facilitation expertise: Knows how to engage the participants in a classroom and leverage experiences in the group.  
Educated: Holds a Bachelor's Degree in Education, Business Administration or something that would complement the position.  A Master's Degree would be fantastic!
Experience: 5 years+ of experience would be preferred
Creative: Can look at a project and find alternatives.
Flexible: Can change direction if needed.   
Innovative: Isn't limited by what's out there today and is constantly looking for what is next.
Detailed: Realizes the importance of details in leading to impactful outcomes.
Mobile: Must have the ability to travel in your region for a few weeks at a time, multiple times a year.
Collaborative: Collaborates with managers, instructional designers, engineers, business leaders, and more people in the business than we can count.
Ambitious: Willing to assume authority, take risks, and set clear goals for career development.
Professional: Has personal ethics, does quality work and has a positive attitude.
Articulate: Your writing and communication skills must be strong.