Vice President Global Operations Strategy (m/f)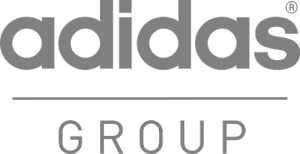 Veröffentlicht am:
Freitag, 10. November 2017
Gewünschtes Eintrittsdatum:
ab sofort
Beschäftigungsart:
Feste Anstellung
Firmenprofil:
At adidas, every day is a chance to flip the script. An invitation to take everything we know and re-invent it. Do it better. Never settling for good enough. Every day we get up, invent, adapt, improvise, find new ways to collaborate, and do the unexpected. We're creators, makers and doers. Helping athletes make a difference, not just in their games, but in their lives and in their world. It's an obsession.
We've been doing this for more than 65 years. With an unmatched history and tradition of creating iconic products, consumer connections and experiences, we've been defining sport culture since the beginning. And we're never done. Come be a part of shaping the future together with us.
Jobbeschreibung:
Purpose & Overall Relevance for the Organization:
This is a key leadership position for adidas Global Operations (GOPS), responsible to drive and manage the strategy formulation and evolution of GOPS strategy across Product and Fulfilment functions.  This role provides input into and support for broader adidas strategy, ensuring alignment across all key stakeholders.  It also supports executive teams to drive successful implementation of GOPS strategy and related adidas strategic initiatives.
This role must be future oriented, continuously bringing forward and evaluating new ideas and innovation that will support adidas goals.  This will be accomplished though continuous research, industry and partner relationships, and close relationships with the rest of the organization.    
Key Responsibilities:
Leads the top-down GOPS end-to-end strategy creation process in co-operation with the GOPS Senior Leadership Team (SLT) and ensures continues evolution of strategy and strategic planning processes
Drives alignment across all key stakeholders to ensure successful strategy formulation and implementation
Takes ownership for the process of defining the GOPS one-pager portfolio of strategic initiatives against which all functions and markets will execute and operate
Develops and facilitates annual strategy week with GOPS SLT
Facilitates shaping and tailoring function specific implications together with respective GOPS SLT members and GOPS strategy and program functions.
Leads and steers GOPS research and innovation hub, to explore and provide continuous industry and competitor insights and relevant trend & benchmarking analyses to fuel strategic dialogue
Represents GOPS and acts as the interface to shape and enable an aligned Corporate Strategy together with Brand, Sales, Finance and other counterparts
Drives the Strategic Business Plan process and the annual objectives setting process in collaboration with the Executive Board Member for GOPS
Supports Executive Board decision making in alignment with GOPS SLT
Develops and maintains contacts with industry leading organizations, universities, and other "open source" partnerships to broaden our network and deepen our knowledge of state-of-the-art strategic and operations relevant developments
Responsible for constant evolution of GOPS strategy in accordance with adidas objectives.
Sets and defines people strategy for the team
Handles all line management responsibilities - building safeguard on the talent pipeline for team continuity 
​Drives ambassadorship at senior management level
Knowledge, Skills and Abilities:
Thought leader with a proven track record of developing and implementing strategies in large and complex organizations
Wide experience in leadership roles, setting up a vision, implementing and driving holistically across organization
roven collaboration and people skills
Compelling executive presence and excellent communication skills with proven ability to motivate, network and influence across business levels effectively
Proven expertise in product development and sourcing process as well as in-depth supply chain knowledge
Experience in multi-cultural and cross-divisional management
Proven track record of managing complex cross functional programs
Proven track record on setting and implementing people strategy
Track record in establishing a highly motivational working environment in which employees are challenged and provided with career and personal development opportunities
Key Relationships:
GOPS Senior Leadership Team (SLT)
GOPS Strategy & Programs leadership team
GOPS functions: Product (Creation functions, Footwear, Apparel and A&G product ops, etc.) and Fulfillment (Supply Chain Management (Global and Markets), Global Planning)
GOPS Finance and Performance Management
Corporate Strategy
Brand Head-office, Strategy & Business development, Marketing Operations
Sales Strategy and Business Development
Human Resources
IT
Requisite Education and Experience / Minimum Qualifications:
A four-year degree from an accredited college or university with emphasis on business, logistics, planning, supply chain, or operations - PMP and lean sigma certification preferred
MBA required or other proven record of developing and implementing strategy in large, complex organizations
Min. 12 years progressive working experience in fast moving consumer goods or apparel industry in a strategic function.  Consulting background in one of the top strategy consulting firms with proven track record and senior management exposure is a plus.
Proven track record in large scale project / program management experience.
Direct report and team management experience mandatory.
Experience in setting up and managing research and analytical functions is a plus.
Strong networking, relationship building, motivating, and influencing skills