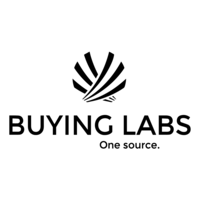 Head of Sales International (f/m)
Buying Labs is a global B2B-platform for fashion trading. Our partners in more than 15 countries are able to source fashion goods from us or to sell merchandise via our B2B-network. Through our focus on the customer and the use of technology we enable an international customer base to trade fashion goods with ease.
---
For our office in Hamburg we are currently looking for a
Head of Sales International (f/m)
Our motivated team consists of buyers and sales employees with a passion for fashion and international trade. From the first day you are part of a highly motivated team and responsible for setting the operational focus of our market activities. With your strategic concepts and your KPI-oriented management style you ensure our company goals are achieved in the core business and drive the development of new markets and / or regions.
Your tasks and responsibilities
You are responsible for acquiring new customers and further developing our existing customers
You develop and implement new sales strategies in existing and new markets
You continue to build an international sales team
You develop team and organizational structures to achieve our company goals
You lead our sales team
You track customers and your teams sales funnel by implementing a professional CRM and other
reporting tools
Your qualification
Talented and motivated employees are our most important resource. Which requirements do you need to become part of our success story?
You have professional experience in international sales positions with proven leadership experience
You are skilled in methodical and goal-oriented team management
You provide significant B2B sales experience and have a network of decision makers in the fashion industry
You are a solution-oriented thinker and worker
You are characterized by enthusiasm and presentation skills
You have a communicative personality and strong negotiating skills
You have the ability to build and develop effective business relationships
You are willing to travel and have a high degree intercultural competence
Who we are
As a modern company we combine the mentality of a start-up and professionalism of many years of experience in the fashion sector. Be a part of a fast-growing company with great prospects!
You can expect an exciting job as well as the opportunity to develop your professionality and personality
We offer an open-ended employment, flexible working hours and a modern office in the heart of Hamburg
A collegial and motivated team with fast and short decision paths welcomes you
---
Sounds interesting to you? Then we are happy to find your application in our inbox:
veröffentlicht:
läuft aus am