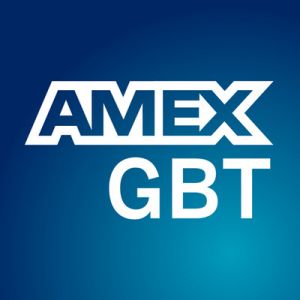 American Express Global Business Travel (GBT)
Director, CES Business Development
American Express Global Business Travel (GBT) is the world's leading business partner for managed travel. We help companies and employees prosper by making sure travelers are present where and when it matters. We keep global business moving with the powerful backing of 16,000 travel professionals in more than 140 countries. Companies of all sizes, and in all places, rely on GBT to provide travel management services, organize meetings and events, and deliver business travel consulting.
---
Director, CES Business Development – Central Europe, Meetings & Events (B40/Individual Sales Contributor and People Leader). Position based in Germany.
The Director, CES Business Development for American Express Meetings & Events is responsible for the successful sales of our CES (Custom Events Services) solutions to prospective clients in Central Europe (with a strong focus on Germany and Switzerland) and to American Express Business Travel & Card clients.
The Director, CES Business Development will also effectively lead the existing Business Development team in Germany to insure proper pipeline development, key account and win strategies to maintain effective pipeline in support of meeting or exceeding sales target in current and future years.
Role will also interface effectively with the M&E leadership and operational teams to insure continuous and successful synergies between our complete value, positioning to prospects in the sales process and effective post-sale delivery.
The target selling audience includes Director/VP level clients, as well as client Procurement teams, Event/Communication/Marketing Managers and Meeting Professionals.
The Director, CES Business Development will utilize strong collaborative and relationship building skills to leverage his own network but also the channel resources of multiple American Express internal resources, such as Client Management and Business Travel/Card Sales to grow pipeline and increase selling opportunity. The Director, CES Business Development will focus on getting new prospects in the American Express Meetings & Events portfolio. The Candidate will demonstrate a strong local & regional network.
The Director, CES Business Development will be expected to successfully:
Identify, manage and drive prospects through the selling lifecycle in the local market environment
Assess client-specific needs and develop a client-specific value proposition and pricing
Present a customized value proposition to client executive-level staff and to multiple stakeholders
Manage a team of sales professional
Demonstrate technology solutions for events management
Close profitable sales
Drive and safeguard quality-certified implementations of new clients
Manage prospect relationship data into CRM systems
Actively contribute to our CES value proposition development by benchmarking and best practice sharing
Demonstrated success in the following competencies is essential to success:
Proven sales experience at an Event agency
Excellent strategic and leadership skills
Strong consultative selling and closing skills
Proven ability to drive sales results
Demonstrated ability to develop and implement strategies/approaches to drive business growth
Consultative communication skills, including presentation, sales and negotiation in a business to business environment
Ability to grow internal and external relationships by providing insight and advice to enhance meetings and event solutions value and profitability
Strong financial acumen
High team orientation and collaboration skills
Very good knowledge and network within the Meetings & Events industry in Germany and Europe
Experience of minimum 10 years in Business Development role within Events Industry
Fluent in German and English
This position reports directly to the Director, Head of EMEA & APAC, Global Business Development & Strategy.
#LI-EJ1
Location: Germany>Virtual Location
It is our policy to provide equal employment opportunities to all individuals based on job-related qualifications and ability to perform a job, without regard to age, gender, gender identity, sexual orientation, race, color, religion, creed, national origin, disability, genetic information, veteran status, citizenship or marital status, and to maintain a non-discriminatory environment free from intimidation, harassment or bias based upon these grounds
---
veröffentlicht:
läuft aus am