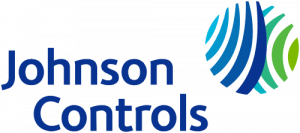 Sensormatic Solutions is a global leader in enabling smart and connected shopper engagement. By combining critical insights into retail inventory, shopper traffic and loss prevention, Sensormatic Solutions powers operational excellence at scale and helps create unique shopping experiences. Our solutions deliver real-time visibility and predictive analytics for accurate decision-making across the enterprise, enabling retailers to confidently move into the future. With more than 1.5 million data collection devices in the retail marketplace, we capture 40 billion shopper visits and track and protect billions of items each year. Our retail portfolio features the premier Sensormatic®, ShopperTrak® and TrueVUE™ brands.
---
To support the growth of our business in the EMEA Region, we are looking for a
Team Lead Sales/ Territory Manager
What you will do..
You will be expert in managing territory activities that are relevant to the retail market segment and will play a lead role in devising strategies to promote Sensormatic Solutions to deliver tangible business results.
As a major contributor to the Region you will be expected to represent your territory deals and accounts in the Monthly and Quarterly reviews that take place where there is a high level of accuracy expected in forecasting across all territory account activity
Ensures client satisfaction and broadening of offerings with potential new customers by supporting the selling community you are responsible for in the defined Territory
Leads the strategic direction of the Territory by establishing and articulating client satisfaction goals in relation to customer expectations. Serves as an advisor to the territory sales community to develop vision, innovation, and industry expertise. Establishes relationships proactively and supports the growth of customer intimacy.
Communicates with cross-functional groups and builds strategic relationships with client teams.
Understand and discuss the Territory Sales plan with the sales community to agree on potential major opportunities to be chased in his/her own focus area (territory, sector, etc.).
Provide the leadership needed to qualify major opportunities to be further pursued, drive consistency between Sales strategy (value messages, relationship approach, competitive differentiation) and content work managed by the Global Sales Support team (solution design, pricing and costing, delivery of proposal, planned project management).
Own communications and relationships within the defined Territory.
Build and maintain an external network and customer relationships.
Manage business development costs according to levels set by the Country/Sub-Region and Regional Manager and provide forecast to Portfolio Leadership.
Meet and exceed annual assigned Territory value targets and revenue goals.
Compliance with the Sensormatic Solutions sales methodology.
Work with the functional units of the business to ensure forecast accuracy, process compliance, delivery and customer satisfaction to our clients in the Territory.
What we are looking for…
The knowledge and expertise to leverage cross-functional high performing teams in order delivery Territory targets leveraging the Sensormatic Solutions portfolio to meet customer demands and needed objectives.
Proven experience in managing complex deals within matrixed organizations including multiple stakeholders.
Have personally led and managed large Retail Solutions Deals to Tier 1 Retail organizations.
Well versed with commercial models, estimation techniques, pricing trends, and crafting complex MSA & SOW documents.
Innovatively and constructively challenge the status quo to drive the business forward.
In depth understanding, and expert utilization of, account planning methodologies, forecasting and productivity tools (e.g. Salesforce, Altify, Service Max, etc.).
Strong commercial awareness.
Proven experience of working in similar role in a retail solutions, professional services or consulting environment.
Strong relationship building and influencing skills.
Strong interpersonal, written and oral communication skills.
Driven and able to work under pressure
Strong sales/account development background with the ability to achieve (or overachieve) large sales targets
Capable of developing senior executive relationships at CxO level
Proven experience of working closely within a large integrated account
Strong expertise in the Retail Industry
Ability to speak, read and write German and English fluently
Location: Ratingen
What we offer..
We offer an exciting and challenging position with great personal freedom and professional responsibility. Joining us you will become part of a leading global multi-industrial corporation defined by its stimulating work environment and job satisfaction. In addition we offer outstanding career development opportunities which will stretch your abilities and channel your talents.
---
Interested?
Please apply via our website.
Who we are
At Johnson Controls, we're shaping the future to create a world that's safe, comfortable and sustainable. Our global team creates innovative, integrated solutions to make cities more connected, buildings more intelligent and vehicles more efficient. We are passionate about improving the way the world lives, works and plays. The future requires bold ideas, an entrepreneurial mind-set and collaboration across boundaries. You need a career focused on tomorrow. Tomorrow needs you.
veröffentlicht:
läuft aus am