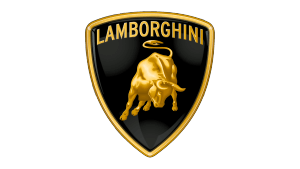 Automobili Lamborghini S.p.A.
Spare Parts and Accessories Homologation
Spare Parts and Accessories Homologation
 We are looking for a Spare Parts and Accessories Homologation to join our headquarters at Sant'Agata Bolognese (BO)
You will report directly to the Head of After Sales Business Development to track, analyse and put in place all the needed actions in order to be compliant with worldwide regulations and legislations for material and chemical conformity.
 
Your responsibilities will focus on:
 
collect information from R&D, Legal, Importers, External Companies to track all the regulations and legislations regarding material and chemical conformity required to export in all the countries covered by Lamborghini;
prepare Gap Analysis based on information collected
design all needed processes and suggest actions to fix and solve Gap Analysis status and formalize the new ones
based on proposed new processes, prepare in detail all the actions to be compliant with the Material Chemical Conformity
collection of all After Sales assortment material composition and input in the IMDS company database (interface with R&D dept.);
be the link with key persons of Lamborghini importers, country authorities and VW Group Regulations & Environment teams;
be the link with chemistry consultants in order to evaluate all new relevant After Sales products ;
collaborate with Lamborghini Safety & Environment team in order to collect all safety data sheet and  define necessary communications to authorities;
collaborate with After Sales Supply Chain to set specific actions required to be compliant;
collaborate with Legal team to align information and actions;
suggest potential IT implementation to improve internal processes and sales processing checks.
In order to meet these targets, you will need:
 
University Degree in Economics, Engineering or similar
At least 5 years' experience in Purchasing, Planning
Knowledge of Microsoft Office - SAP
Fluent English and Italian, German will be a plus
Project management
Target oriented
Reactivity
Analytical and negotiation skills
Excellent communication skills.
---
At Lamborghini, we make the most breath-taking, high-performance vehicles in the world that match our vision: to be the icon of luxury super sports vehicles.
We don't follow trends, we make history. We fuel imagination that turns the impossible into reality and empower changing gears to drive us forward. 
Each member of our Team shares a passion, pride and joy in working together to create the most powerful, drivable and innovative works-of-art in the world, in a dynamic, respectful and friendly working environment. 
Every morning , we are driven by the energy and excitement to fulfil a challenge that inspires, steers and drives our excellence.  Every evening, we share the immense sense of satisfaction in seeing the tangible impact of our work. 
We shape the future. Will You?
#LamborghiniWay
veröffentlicht:
läuft aus am