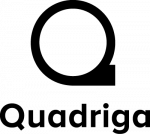 Quadriga Media Berlin GmbH
(Senior) Pricing Manager (m/f)
Located in the heart of Berlin, Quadriga is a growing media and higher education company group that aims to connect and develop professional and managerial personnel. Every day, we work passionately to achieve this - whether we are providing training, community management for associations, creating specialist media content or organising conferences, summits and award galas. Together with the Quadriga University of Applied Sciences Berlin (www.quadriga-university.com) and the German Press Academy (www.depak.de), we offer professionals a platform to exchange knowledge within their business community and beyond. Find out more about us on www.quadriga.eu/en.                               
---
Position description
Analyse existing price structures of our products and develop a well-founded, systematic as well as sustainable pricing concept for the entire company group, including price level and price differentiation for all of our products
Implement and evaluate analyses of internal pricing structures
Provide group-wide standards and norms for pricing; establish and maintain a "pricing network" across the Quadriga Group
Identify optimisation potentials along the entire portfolio in cooperation with the product managers
Observe the market continuously and conduct competitor analysis to further develop and increase the efficiency of internal pricing structures, including regional pricing recommendations, in particular in relation to currency fluctuations
Implement new pricing tools to automate complex pricing strategies and calculations
Closely collaborate with the purchasing department, product management, third parties, BI & IT
Your experience & skills
Several years of professional experience in analysing complex data sets, ideally in price management
Expertise in the field of pricing, business/data analysis, statistics or controlling
Experience in the execution and management of projects
Degree in economics or comparable studies with a distinct analytical background and very good grades
Strong conceptual and analytical skills and a high affinity for numbers
Proactive approach, enthusiasm and the desire to "move" something
Persuasive personality as well as efficient and effective communication and organisation
Customer-oriented thinking
Strong analytical skills and results-driven mentality
High degree of self-management and flexibility
Our benefits
Training: We put a high value on individual training and professional development. You will benefit from five days of further training per year.
Colleagues: Become part of a team of more than 230 highly-motivated colleagues and connect, exchange, and party with them during our regular team events.
Careers: Use your creative freedom, work autonomously, and profit from internal opportunities for your professional development.
Work-life balance: A healthy work-life balance is important to us. We belief in flexible working hours (core working time 10 am – 4 pm) and home office options.
Flat hierarchies: We emphasise transparency, clear decision channels, and a friendly working culture.
Community: We create connections and promote team spirit through lunches for interns, trainees, and juniors, 'mystery lunches', social events, 'meet the CEO' gatherings, and much more.
Sports programme: Stay fit and have fun! Our weekly sports programme includes yoga, running groups, and fitness.
Onboarding: We facilitate an easy entry into the Quadriga world through clear onboarding processes with targeted induction, trainings, feedback conversations, and partner programmes.
Location: Work in the heart of Berlin with excellent connections to public transport, a private library, and a green outdoor area.
---
Together we create platforms to connect professionals and managerial personnel. If you would like to be part of our team, apply now with your complete application documents (cover letter, resume, references, proposed salary, and available starting date) via our online form.         
veröffentlicht:
läuft aus am