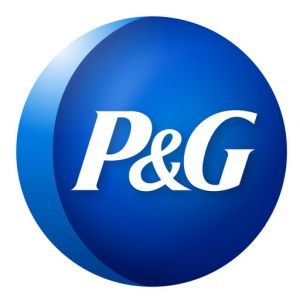 SALES / CUSTOMER BUSINESS DEVELOPMENT- ENTRY MANAGEMENT POSITIONS (M/F/D)
P&G is a leading global consumer goods company whose winning brands are built around the model of innovation. Whatever your passion is, we want to ignite your potential to become your very best self. We hold true to our purpose, values and principles as we seek to make a difference in the world around us. You will engage in meaningful work that will touch the lives of others and have a real impact. Everything at P&G starts with understanding - understanding our consumers and our employees as we innovate to improve lives now and for generations to come.
We are an equal opportunity employer.
---
DESCRIPTION
Are you passionate about an exciting career in Customer Business Development / Sales?
At P&G, collaborative partnerships with our retail customers are fundamental to the growth of our mutual business. As a member of the Sales team, you will be responsible for building these partnerships and using your drive and ingenuity to deliver sales goals. You will work on Customer Business Development and sell customer specific ideas and plans using our brands to create mutual competitive advantage. You will have a significant impact on the POS – the first moment of truth- by supporting customers and distributors to build their business through distributing, merchandising and other actions on our brands. SLS has a leading role in this effort in all types of retail outlets, ranging from sophisticated global retailers to small neighborhood stores and different channels, e.g. Drug, Grocery, Discount, Digital, Omnichannel, etc.
Starting as an Account Manager at P&G:
You will deliver NOS, shipment and share goals by using Category/Team business plans to build your category's business with your customer and developing collaborative customer partnerships. This is achieved by delivering excellence in implementing the Sales Fundamentals (Distribution, Merchandising, and Shelf) .. You will win our consumers at the point of sale through excellent In-store execution.
You will sell, implement and evaluate joint business plans with the customer to deliver NOS, shipment, and share goals provided by the Team and/or Category. You will also sell New Item Initiatives to meet or exceed introductory shipment/distribution objectives and develop and implement creative Merchandising Plans to meet or exceed Category/customer objectives for our categories.
You will be our external face in the local country market. It offers you a unique opportunity to work with the local country customers (retailers) in activities spanning from field sales to key account management and sales support in different teams.
During your first years with P&G, you will learn the fundamentals of sales and customer relationship responsibilities in a very challenging environment.
With this selling experience you will have the opportunity to be responsible for the strategic sales marketing for one of our categories
QUALIFICATIONS
You are what we are looking for if you have:
A Bachelor degree with good academic results and preferably a Master degree or Master course in progress
Experience of either living in Germany, Austria or Switzerland including respective market knowledge
Excellent German language skills
Ability to communicate in English within the business environment
A valid driver's license
Strong analytical skills as well as key strengths in leadership and communication
Ability to set priorities and follow through on commitments
Ability to work effectively with diverse groups of people and demonstrate creativity, innovation and initiative.
In case of start in Austria or Switzerland: flexibility to move after 1 Key Account assignment to the DACH headquarter in Schwalbach/Germany to pursue further career opportunities.
What you can expect from us:
Meaningful work and exciting projects from Day 1
Training-on-the-job, coaching and a large portfolio of personal development opportunities
Competitive Salary and Social Benefits (e.g. Company Pension Plan, Christmas and Vacation Bonus, Stock Purchasing Programs, Flexible working times, Company Car also for private use, campus services such as Fitness Centre, Dry Cleaning, etc.)
If you want to learn more about our career development opportunities – visit our website!
---
Further information for your application:
Just apply via clicking the button below. Please note that we need all the below listed documents to consider your application complete:
CV as a separate document
Cover letter for the specific role you are applying
Copy of A-level (Baccalaureate) grades as well as a Copy of Bachelor and Master (if applicable) diploma and transcript
Copy of relevant work, internship and volunteering certificates or reference letters
Please have in mind that individual attachments cannot be larger than 5 MB and you may upload up to 25 attachments. Should some of your files be too large, try to zip them into one Attachment.
If your application is incomplete, this may lead to some delays in the recruitment process.
Please indicate your preferred work location (Germany, Austria or Switzerland) in your cover letter.
veröffentlicht:
läuft aus am