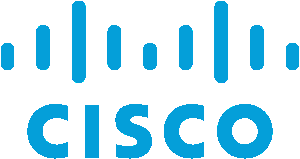 Regional Sales Manager - Cisco Capital DACH
Why Cisco
At Cisco, each person brings their unique talents to work as a team and make a difference. 
Yes, our technology changes the way the world works, lives, plays and learns, but our edge comes from our people.
We connect everything – people, process, data and things – and we use those connections to change our world for the better.
We innovate everywhere - From launching a new era of networking that adapts, learns and protects, to building Cisco Services that accelerate businesses and business results. Our technology powers entertainment, retail, healthcare, education and more – from Smart Cities to your everyday devices.
We benefit everyone - We do all of this while striving for a culture that empowers every person to be the difference, at work and in our communities.
Colorful hair? Don't care. Tattoos? Show off your ink. Like polka dots? That's cool. Pop culture geek? Many of us are. Be you, with us! #WeAreCisco
---
What You'll Do
You will be responsible for managing the Cisco Capital sales team for Austria, Germany and Switzerland. 
Some of the key responsibilities include: 
Develop and execute the sales strategy with a team of highly qualified Financial Solution Managers.
Maximize Cisco's and Cisco Capital´s opportunities within the market (Enterprise, Mid Market and Public accounts) and meet and exceed monthly and annual revenue targets.
Along with sales planning, this position is responsible for accurate business reporting (monthly forecast, weekly commit, and pipeline development).
Motivate, develop and stretch a team of highly qualified and successful professionals, lead by the best example.
Communicate and integrate with the GEO sales leadership and solicit their support in identifying financial opportunities for Cisco Capital.
Manage support from the various Cisco Capital back- and middle-office support functions.
Educate Cisco and Cisco Partner sales colleagues so that they appreciate creative financing solutions can increase, create or pull forward sales opportunities.
Mentor and guide Cisco Capital sales reports in the designated geography.
Provide creative deal structuring for strategic sales opportunities and present, negotiate and close financial solutions with customers and partners.
Maintain an awareness of competitor activities.
Who You'll Work With
Cisco Capital, part of Cisco, specialises in financing networks by providing innovative, flexible financial programs to Cisco customers and channel partners worldwide. As part of Cisco's total solution, Cisco Capital helps channel partners to handle cash flow, grow sales and increase profitability, while offering attractive, flexible and short-term financing solutions that make it possible for customers to obtain higher credit lines and longer and more flexible terms that ultimately help them build stronger and healthier businesses.
You will report to the Cisco Capital EMEAR Sales Leader and as a regional leader, you will mentor, guide and manage Cisco Capital Financial Solution Managers in the region. 
You will work closely with the Cisco Capital middle- and back-offices and align with colleagues in other countries to share and develop best practices.
Who You Are
You have a strong track record in sales with experience in solution led selling of financial solutions.
You track record in sales management or deeply strong sales record with evidence that demonstrates readiness to move in to a sales leadership role.
You bring people leadership skills, are able to engage, coach and motivate effectively.
You are a confident closer, able to communicate and negotiate at board / director / CFO-level and have a track record of influencing such decision makers.
You have a demonstrated knowledge for leading and developing sales teams, including forecasting, quota attainment, sales presentations, short-term, mid-term, and long-term opportunity management.
You are a sales "hunter": capable of working with Cisco sales force to develop green field opportunities.
You are also a sales "farmer": Cisco has superb ongoing relationships that need protecting and improving, so you will bring solid account management skills and track record.
You are definitely very skilled in lease related pricing, lease documentation, lease accounting.
You bring a broad knowledge of lease documentation, are able to negotiate and explain lease documentation with/to customers.
You have excellent communication and presentation skills in German and English, both oral and in writing.
You have a deep knowledge of structured leasing and the ability to structure complex financial transactions.
You are an extraordinary relationship builder and are able to expand existing relationships.
You are a self-starter and self-motivator, are driven by achievement with high levels of initiative.
High attention to accuracy and detail, absolute integrity.
Higher Education Finance, Business, IT or Economics
---
veröffentlicht:
läuft aus am