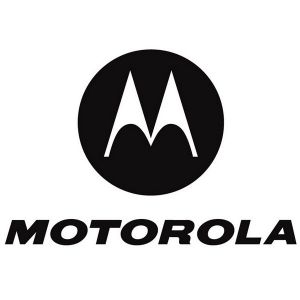 Pre-Sales Technical Architect for Land Mobile Radio
On any given day, every moment matters to someone, somewhere. And every moment, Motorola Solutions' innovations, products and services play essential roles in people's lives. We help firefighters see around buildings and police officers see around street corners. We keep utility workers connected and visible to each other with real-time voice and data communication across the smart grid. And we provide the situational awareness first responders need when a moment brings catastrophe. We help people be their best in their moments that matter.
---
The candidate must be eligible to live and work in Germany and documented evidence of the eligibility will be required from candidates as part of the recruitment process.
This is Berlin or Idstein based position.
In order to propose and implement the most appropriate solutions, the applicant will review and analyse current technology infrastructure and its ability to support strategic objectives of solutions for customers. This includes working with multiple bodies within customer organisations to assist in the improvement of business processes, testing systems to ensure functionality is satisfactory and recommending new systems or product upgrades.
Job Description
Lead all technical sales activities related to assigned sales opportunities
Specifying and documenting designs and preparing proposal material including system descriptions and bill-of-materials
Work closely with the entire bid team to ensure overall customer objectives and strategy is maintained
Provide specific solutions/technology/product consulting, technical and sales input
Perform in-depth and high-level technical presentations for customers and partners
Yield maximum product and services revenue from each opportunity while driving customer satisfaction.
Where required, the design and implementation of solutions for user trials / pilots
Articulating solutions to customers and demonstrating deep knowledge of the customer's problem space and solutions
Supporting the procurement organisation to obtain and evaluate quotations from equipment vendors
Ability to initiate and build solid working relationships and to be self-motivated, and operate with minimal supervision
Basic Requirements
Whilst this is a pre-sale role, it is expected that suitable candidates will have several years of experience in the detailed design and deployment of complex IT solutions in order to have credibility with potential customers.   
The following skills are essential:
5 years working as a supplier of solutions based upon LMR or DMR technology, including deep understanding of attributes such as geo-redundancy, data capability and capacity planning
Good working knowledge of the latest IT and IP networking technologies
Specific experience of transition planning and execution to bring LMR solutions into service
Fluent in spoken and written German and English, with the ability to clearly document complex technical solutions to customers
Excellent li
The following skills are considered highly desirable:
Motorola Solutions product portfolio experience and/or relevant experience in key   competitor offerings
Experience of German Ministry of Defence communications technologies and associated working practices
Experience of migration of customers from LMR or DMR to broadband (LTE/ 4G/5G)-based solutions
Ideally the candidate will have worked in a Sales / Pre-Sales environment, and is able to articulate business benefits that can be achieved through technical solutions.
Understanding and conversant about company and competitors, technologies, solutions, product strengths, weaknesses, opportunities and threats
Experience of interfacing to software development organisations, including requirements specification and Agile development
Experience of IT and IP networking technologies including:

Rack and Blade servers
Storage solutions including SAN, NAS and hybrid
Operating systems, virtualisation and cloud
Ethernet switches, IP routers and firewalls
Security protocols over Internet such as VPN, SSL, etc.

Use of requirements management tools
Strong communications, business/marketing, financial, and computer skills  
Education
Successful candidates are likely to hold a Bachelors degree from an accredited institution, OR A two year technical degree with a minimum of 2 years military experience, OR A minimum of three years experience working in an external customer interfacing role specifically in the Telecommunications or IT Industry.  Certifications related to system and network architecture such as MCSE, MSNE, CWNA, CCNA/CCDP, MCSE/NE, CISSP would be an advantage.
The candidate will ideally already hold security Clearance Ü1 (VS-Vertraulich/Confidential) related to the definition of German SÜG § 8.
---
veröffentlicht:
läuft aus am