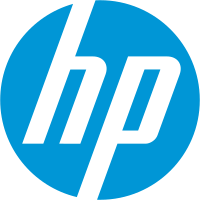 Manager/Head of Mid-Market & Transactional Business Germany (f/m)
Job ID 3014646

Location Böblingen, Germany

Date posted 08/21/2017
HP is a proven leader in personal systems and printing, delivering innovations that empower people to create, interact, and inspire like never before. We leverage our strong financial position to extend our leadership in traditional markets and invest in exciting new technologies.
HP has an impressive portfolio and strong innovation pipeline across areas such as: blended reality technology, 3D printing, multi-function printing, Ink in the office, tablets, phablets, notebooks and mobile workstations.
We are looking for a Head of Mid-Market & Transactional Business to join our channel team for Germany (location: Boeblingen). This person manages the end customer segments below 1000 employees and all resellers below HP Inc Gold level.
Responsibilities
Mid-Market Responsibilities:

Main focus will be set on the coverage system in place to secure the main prospects in the market are covered. The Mid-Market segment is expected to outgrow the industry by 2020 and the expectation is to outperform this revenue growth by achieving a  premium profit at the same time
Builds well targeted business plans and strategies for allocating resources and driving sales activities to achieve margin; collaborates within HP and with the field to prioritize, facilitate and direct the use of resources
Develop Services & Solutions for both computing & printing HW that are demanded by the industry. Direct interaction with product management to ensure the requirements are reflected in the roadmap
Intensive collaboration with all channel partners to extend the co-hunting activities
Uses competitive intelligence in account planning and sales activities to develop counter strategies that will neutralize competitive influence on the customer's buying decisions.

Transactional Business Responsibilities:

The transactional manager ensures that within the Germany landscape of 28.000 resellers the right resellers are covered and the share of wallet within those resellers growths
In close cooperation with the product management develop monthly marketing activities to drive sales
With the help of predictive analytics work on improving the coverage model and drive the sales force to a higher efficiency
Work closely with the key distributors in Germany to ensure that the communication into the market is aligned
Development of business plans for product & service related matters to improve the sellout in the channel (for example: contractual printing, device as a service or A3 printing)

As the leader of a significant but junior team, strong leadership is absolutely necessary. The manager needs to act as a raw model for his organization by living the HP values, coaching individuals & constant performance management 
As the segment is undergoing constant changes the ability to drive change management will be on the daily agenda
Knowledge and Skills
Minimum of 7 years' experience in a sales management role
Minimum of 3 years' experience in both  printing & computing HW
Minimum of 5 years background in the commercial IT reseller channel in Germany
Excellent (proven) analytic skills – knowledge in the field of predictive analytic models welcome
Proven experience in actively managing business plans to meet revenue goals/quotes and advance the business interests of HP. Determines if an opportunity is profitable for the company.
Proven experience in tracking and managing rolling forecasts and budgets to ensure timely and accurate roll-ups.
Proven experience in supervising, coaching and developing team members
Solution Selling – Approaches selling from a business solution perspective to ensure that HP products and services accurately address the customer/client's true business need in terms of type, scope, level.
Understands industry drivers and the customer base better to bridge HP solutions with account-relevant problems and opportunities.
Ability to build stronger internal relationships with other groups to ensure seamless selling of total HP solutions and to establish clear expectations for resource alignment and support.
Fluent in German and English
Strong Knowledge of Excel & Access
What do we offer?
Due to extensive social benefits, flexible working hours, a competitive salary and shared values, HP is one of the world´s most attractive employer. We make equal opportunities, the achievement of work-life balance and constantly career options our goals.
Interested? Apply right now directly via our Job Portal.
You can also find us on:
http://www.facebook.com/hpcareers
---
veröffentlicht:
läuft aus am