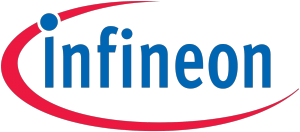 Manager for Business Development and Market Intelligence (f/m)
We make life easier, safer and greener – with technology that achieves more, consumes less and is accessible to everyone. Microelectronics from Infineon is the key to a better future. Efficient use of energy, environmentally-friendly mobility and security in a connected world – we solve some of the most critical challenges that our society faces while taking a conscientious approach to the use of natural resources.

The Industrial Power Control segment (IPC) designs, develops, manufactures and markets semiconductors and system solutions primarily for the use in industrial electronic applications. IPC offers semiconductor products for various power transmission stages, i.e. from the generation via the transmission, and finally the conversion of electric power. IPC's product portfolio comprises discrete IGBT devices, IGBT modules and IGBT stacks, as well as IGBT driver ICs and driver boards for controlling IGBT modules and covers practically the entire power range from a few hundred watts to several megawatts. IPC's target applications include industrial drives (motors, pumps, fans, compressors), home appliances, renewable energy generation, and traction.
---
In your new role as a Manager for Business Development and Market Intelligence you will pave the way for strategic business decision making and take part in the creation of the strategy of the division Industrial Power and Control (IPC). If you are interested in defining the way IPC shapes the commercial future, its business progress and successes, you will fit perfectly in our team.
In your new role you will be responsible for the following tasks:
You keep one eye on the divisions market. You assess the impact of trends on our applications used in industrial drives (motors, pumps, fans, compressors), home appliances, renewable energy generation and traction
You coordinate the process of the 5-year business plan of the division including all business lines and product segments. Therefore you are in close cooperation with the relevant stakeholders. Building up a sustainable networkwithin the company is also one of your most important tasks
Participate in market intelligence and business development activities with respect to performing research, analysis, creating reports and essays as well as compiling market news information
Be part of IPC internal cross-functional staffed strategic projects as well as cross-divisional strategic projects: e.g. providing competition analysis in M&A decisions
Act as a sparring partner for the business and product lines in terms market intelligence topics
Develop methodologies for the strategy processes of the division and the business lines
You provide the basis for strategic business decisions making by being in charge of business cycle and macroeconomic analysis
Create presentation material for various levels
Profile
You like to collaborate with multiple stakeholders and you are the definition of a communicator. You like to work with responsibility and connected freedom in decision making processes.
Organizing and coordinating multiple work streams is just common for you.
You recognize new opportunities and cooperate across boundaries to pursue them effectively. At the same time you remain aware of the big picture.

You are best equipped for this task if you have:
A good technical understanding based on a degree in a scientific field of studies. An additional MBA completes your profile with the economical component
Up to 5 years of relevant work experience in business development or market intelligence. Experience within the semiconductor- or allied industries is highly appreciated
Expertise in writing business plans and cases
First experience in marketing strategy as well as sales and operations planning
Good understanding of market models and dynamics. You are able to prescind concrete action items
Good communication and presentation skills to manage alignments with stakeholders on all management levels
Made first project management experiences
A very good command of English and German language skills
---
veröffentlicht:
läuft aus am