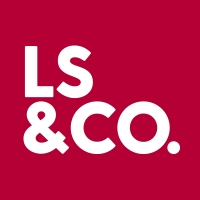 Key Account Manager Footwear (m/f/d)
Über uns
Bei LS&Co. sind unsere talentierten Mitarbeiter Teil eine kreativen internationalen Community, die danach strebt, globale Marken mit hohem Wiedererkennungswert zu formen, zu fördern und zu wandeln. Sie arbeiten hart, markt- und ergebnisorientiert. Unsere Mitarbeiter blühen in der diversen und bereichernden Arbeitskultur von LS&Co. auf. Diese basiert auf starken Werten, Innovationen, nachhaltigen Praktiken und der weltweiten Einbeziehung der Community.
---
JOB DESCRIPTION
KEY ACCOUNT MANAGER FOOTWEAR (m/f/d) | FIELD BASED
Position can be located in: Offenbach (HQ), Düsseldorf, Hamburg or Munich
Brand led, consumer obsessed & product driven with strategic and account management responsibility for Levi's® Footwear in the German market. Reporting to 'Sales Country Manager - Central' you will develop and deliver tactical and strategic market plans for our Levi's® business with passion and excellence, while achieving weekly KPI's. Ultimately, you'll deliver a premium brand experience to surprise and delight our customers & consumers.
Key Responsibilities:
Develop and execute long term strategic business plans for each account to grow the Net revenues and the profitability and to ensure the Brand positioning and assortment segmentation strategies.
Hold regular meetings with Key Accounts to monitor results, progress and update strategies and actions. Lead the conversations on T&C to grow the business top and bottom line.
Collect and analyze regularly account's sell out data, stock coverage, sell in data, O&O retail data. Take decisions and make proposals to the accounts based on a strong business knowledge.
Identify & deliver opportunities to achieve sell out and sell in thru distribution or product categories with existing accounts.
Prepare in collaboration with merchandise team and lead the sell in sessions to achieve revenue targets and profitability target; optimize pre-bookings, order book conversion and door openings. 
Identify & deliver opportunities to achieve sell out and sell in increase thru space management: growth, relocation, branded space implementation and VM execution.
Maintain distribution in compliance of LRN (Levi's Retail Network) & T&Cs including our minimum order requirements. Ensure proper contractual agreement are in place and diligently updated.
Develop and drive execution of strategic business plans for each account showing progress YOY in terms of business, product presentation and Brand experience.
Achieve monthly, quarterly & annual KPIs.
Requirements:
You are a footwear expert with multisite wholesale sales / Dept Store key account management experience
Minimum three years footwear wholesale experience
Good English language level
Strategic mindset with evident experience driving business growth & service delivery
Excellent commercial awareness with strong analytical skills, including excel
First class communication and collaboration skills Knowledge of market trends and the retail landscape
Full driving licence
Ideally degree educated in a related field (Business, Marketing, Finance etc.)
Travel Percentage: 40 – 60%
The Company's policy is to provide equal opportunity to all persons without regard to race, color, creed, religion, national origin, citizenship, sex, age, sexual orientation, gender identity or gender expression, marital status, Vietnam era/disabled veteran status, physical or mental disability, or other protected classes prohibited by applicable law. Company policy prohibits harassment of applicants or employees on the basis of any protected classes. The Company has established a continuing Affirmative Action Program to assure equal employment opportunity in all its policy decisions affecting recruitment, selection, assignment, promotion, training, and all other terms and conditions of employment.
LOCATION
Offenbach, Germany
FULL TIME/PART TIME
Vollzeit
---
veröffentlicht:
läuft aus am