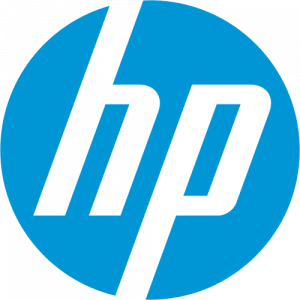 Hewlett Packard Enterprise
Hunting Sales Manager - Consumption Based Solutions (f/m/d)
At Hewlett Packard Enterprise, we bring together the brightest minds to create breakthrough technology solutions that advance the way people live and work. What sets us apart? Our people and our relentless dedication to helping our customers make their mark on the world.
We are a team of doers, dreamers and visionaries; inspired by our purpose and driven by our strategy. We live by our three values: partner, innovate and act.
Our legacy inspires us as we forge ahead, always pushing to discover what's next. Every day is a new opportunity to advance and grow ourselves, our company and the industry. Some people call it an obsession, we call it a way of life.
---
Hewlett Packard Enterprise (HPE) advances the way people live and work. We bring together the brightest minds to create breakthrough technology solutions, helping our customers make their mark on the world.
HPE Pointnext is our innovating IT services organization. We have the expertise to advise, integrate, and accelerate our customers' outcomes for their digital transformation. We believe that the world will be Hybrid and IT Infrastructure will be consumed as a Service. Therefore our strategy is to offer the complete HPE product portfolio as a Service until 2022. With our ahead of market GreenLake portfolio we are providing a cloud-like experience, pay only what you are using or the business value you are receiving, for hybrid workloads. So the customer can consume IT in his datacenter and combine it with cloud services with a single point of contact.
To expand this fast growing business area within HPE, we are looking for aHunting Sales Manager for Consumption Based Solutions.
In this role you are responsible to sell GreenLake solutions to existing accounts and high-potential, competitive attack accounts. Collaborating and providing specialist expertise within the account sales teams. Driving proactive campaigns to build the pipeline, using specialized knowledge and skills to prospect, qualify, negotiate and close opportunities.
Responsibilities:
Focus on generating new business to further increase HPE´s market share for consumption based solutions
Develop and sell complex consumption based solutions to customers on a partnership basis
Hunt new customers and solution opportunities to develop a short and long term sales pipeline
Establish a professional working and consultative relationship with the client, including the C-level
Develop in-depth knowledge of client's business, organization structure and future challenges to define and adapt a solution roadmap to fulfill this business needs
Interface with both internal and external/industry experts to anticipate customer needs and facilitate solutions development
Maintain knowledge of competitors in account to strategically position the company's solutions better.
Education, Skillsand Experience Required:
Bachelor degree in an economic or technical field of study.
At least 7 years of sales experience with a strong focus on solution sales and business development.
Good knowledge of the IT market and proven IT infrastructure experience in the areas of support, operational, managed and technical service.
Solid financial understanding and experienced in creating a business case.
Good mixture between relationship management skills and solution content.
High winning attitude and closing skills - recognize new opportunities, generate new business and close the deal.
Skilled in collaboration and leading with other sales teams.
Excellent German and English language skills.
Part-time work or job-sharing is also applicable to this position.
We offer:
A competitive salary and extensive social benefits
Diverse and dynamic work environment
Work-life balance and support for career development
An amazing life inside the element! Want to know more about it?
---
Then let's stay connected!
https://www.facebook.com/HPECareers
https://twitter.com/HPE_Careers
HPE is an equal opportunity employer/Female/Minority/Individual with Disabilities/Protected Veteran Status
veröffentlicht:
läuft aus am