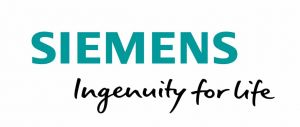 Head of Sales (f/m/d) Advanced Traffic Management Systems
Head of Sales (f/m/d) Advanced Traffic Management Systems
 Berlin, Germany
 Product Management, Portfolio & Innovation
 183187
Job Description
If you really want to make a difference – make it with us
Siemens Mobility is a separately managed company of Siemens AG. As a leader in transport solutions for more than 160 years, Siemens Mobility is constantly innovating its portfolio in its core areas of rolling stock, rail automation and electrification, turnkey systems, intelligent traffic systems as well as related services. With digitalization, Siemens Mobility is enabling mobility operators worldwide to make infrastructure intelligent, increase value sustainably over the entire lifecycle, enhance passenger experience and guarantee availability. In fiscal year 2018, which ended on September 30, 2018, the former Siemens Mobility Division posted revenue of €8.8 billion and had around 34,200 employees worldwide.
Advanced Traffic Management Systems as the central software system overarching and coordinating all modes of traffic and mobility in cities are a core element of the Siemens ITS digitalization portfolio. A newly founded portfolio unit in Berlin is dedicated to develop, market and implement the next generation of Advanced Traffic Management Systems (ATMS) to enable cities and authorities to form and manage their Mobility Operating System (MobilityOS). Enjoy both corporate professionalism together with entrepreneurial startup atmosphere in your new role as Head of Sales (f/m/d) Advanced Traffic Management Systems.
Your new role – challenging and future-oriented
In your role as "Head of Sales (f/m/d) Advanced Traffic Management System" you will take on a leadership position within SMO ITS. You will report directly to the Head of SMO ITS MOS, who reports to the global head of SMO ITS.
Together with your small but growing team you will develop and lead cross-ATMS innovation projects with "lighthouse" customers. 
You will ensure the implementation of Operations and Sales strategy and sets targets for the ATMS organization.
Furthermore, you will support strategic key customers' business development.
and you will also design and develop "consultative selling" approaches, training and materials.
You will prepare and present presentations for customers to explain the benefits of Siemens ATMS / MobilityOS solutions.
In addition, you will organize the specific country performance discussions and define the annual targets.
In your new role you will cooperate with different stakeholders (e.g. Strategy, Product Management and Project Management) in matters of strategic and tactical product and service positioning.
You and your team will also be responsible for tender and bid management by defining and implementing bid strategies.
Finally, you will keep up to date with the industry and gather market and competitor intelligence in the area of ITS solutions. 
Your qualifications – solid and appropriate
You have achieved an excellent class of (master's) degree in (traffic) engineering, urban (mobility) planning, information technology, or a similar discipline; a doctorate or a post-graduate degree is desirable.
We are looking for people with a strong sales background and many years of professional experience in the area of digitalization and innovation.
You also have experience in the development, management and implementation of digitalization strategies.
In addition you can also offer strong analytical skills and professional experience gained in an international context.
You bring an entrepreneurial mindset and a "can-do" attitude to your work. You also have a high degree of cultural sensitivity, a talent for motivating people, and a strong customer focus.
Furthermore, you have the ability to work both as part of a sophisticated multi-disciplinary team as well as possessing the ability to work independently to solve problems.
You have excellent knowledge of English and German and you are happy to travel international. 
---
Getting in touch with us – straightforward and direct
if you would like to find out more about Siemens before applying.
+49 (9131) 17 52430
if you wish to discuss any initial questions with our recruitment team. The contact person handling this job ad is Julia Krzystek.
www.siemens.com/careers 
if you would like more information about jobs and careers at Siemens.
As an equal-opportunity employer we are happy to consider applications from individuals with disabilities.
Job ID: 183187
Organization: Mobility
Company: Siemens Mobility GmbH
Experience Level: Experienced Professional
Job Type: Full-time
veröffentlicht:
läuft aus am