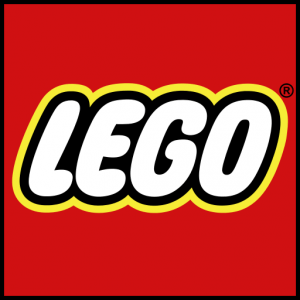 HEAD OF LEGO EDUCATION GERMANY
In the LEGO Group, we succeed together, and you will be part of a global family where you will collaborate across the LEGO Community. We look very much forward to reading your application - please use the APPLY NOW button above or below. Please remember to attach your cover letter, and a current CV in English.

This position was posted 04-01-2018 and may be online up to 10 weeks following this date. We do not have application deadlines on any of our positions. We take candidates into the recruitment process continuously and fill the position once we have found the right candidate.
---
The Head of Germany is responsible for contributing to the BU strategy and direction setting and for building a strong sales & marketing team to implement the strategy within the German market.
Also the Head of Germany leads, manages and engages the team through effective people leadership practices including coaching and talent development to ensure a high level of skill and capability.

Your specific tasks include: (Written in priority order – up to 6 points) 
Build and develop a strong team through engaging and impactful leadership, supported by the LEGO values and our core People Processes; 
Continuously build individual and organizational capabilities to ensure the success of the organization, by respecting our People and Partner promises; 
Be a pro-active and impactful member of the LEI leadership Team, by enabling an agile and effective decision-making mindset and supporting our strategy development and implementation to make LEGO Education a successful business and organization
Support defining and implementing the business strategy by collaborating with the Heads of Regions and team members to deliver outstanding results
Leveraging customer driven analysis in order to manage performance levels of sales against market developments and corporate objectives 
Implement core sales business processes and deploying all sales objectives and goals across the company, including sales targets and budgets preparation 
Initiates new partnerships and sales opportunities, through effectively leading the action planning with team members to procure new business 
Takes active corrective measures to ensure achievement of sales goals – including forecasting input and sparring
Effectively report and manage the business from a sales point of view.
Role model and foster an environment of continuous improvement and learning in your organization, based on our LEGO Brand Framework
Be a trusted partner for all internal and external stakeholders and senior management, by building close relationships with them in order to turn strategic directions into tactical deliveries.
Challenges and Opportunities
LEGO Education has been delivering outstanding classroom solutions for over 35 years, with a very simple mission to help children develop through playful learning experiences, based on the LEGO Brick and LEGO System of Learning. 
You will have the opportunity to work in both public and private sector, and increasingly work closely with Ministries of Education to help inform education strategy in this key time of education transformation. Take the challenge and develop your new team which will be responsible for developing and implementing best practice in Sales and Marketing.  
Do you have what it takes?
Min. 10 years of experience in diverse sales and marketing roles preferred in international teams 
Very strong business knowledge in the education sector
Master Degree in Business Administration, Commercial or similar subject
Strong change management skills
Strong leadership skills, putting people and talent management high on the agenda
Able to travel as requested by the leadership team role (could be 30 % ) 
Excellent German and English skills 
Project Management skills is an advantage
---
You have an excellent understanding about the Education Sector in Germany and globally? You have high energy to drive the German market to be successful? Leading people is a passion for you?
veröffentlicht:
läuft aus am