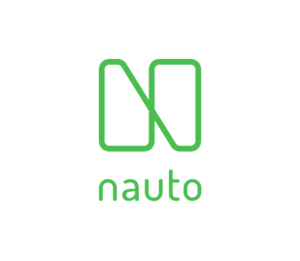 NAUTO is an autonomous car startup on a mission to make cities safer and more efficient with better drivers. We're looking for engineering and business professionals who love to design, build and scale real-time distributed systems to join our growing team in Palo Alto.
Merging artificial intelligence with computer vision, Nauto's systems detect and react to what's happening on the road ahead of a driver and within the vehicle.  Nauto algorithms sense when there is an issue on the road ahead, or a distraction within the vehicle, and helps the driver respond. Nauto also automatically understands when a collision is about to happen, and records the scene inside and outside of the car then. Images and data about the incident are stored in the cloud, and can be shared via Nauto's app and fleet management tools.
Nauto is selling to automobile OEMs, insurance providers and commercial fleets. Its systems are running on several classes of high-volume commercial vehicles. Investors in our recent A-round included Andy Rubin's Playground Global, Draper Nexus and strategics such as BMW, Toyota, Allianz.
Long-term, Nauto will continue to partner with auto manufacturers to evolve its systems from an onboard safety AI into a platform that becomes the brain controlling autonomous vehicles. 
---
Responsibilities
Lead a cross-functional sales team attacking the commercial fleets, insurance and automotive verticals. Meet aggressive revenue, profit, and unit sales goals, contributing to the overall global Sales Plan.  You will also develop a keen understanding of the needs of different fleet sectors including for-hire transportation, shared fleets, transit operators, logistics, service fleets, and fleet management
Develop top-level relationships with partners as well as Nauto's largest customers (large fleets, insurers, and OEMs). Provide operational supervision to ensure that pilots are successful and expand quickly into strategic relationships.
Lead cross-functional execution against defined customer milestones and metrics. Track, analyze, and communicate key operational and sales metrics to internal and external stakeholders
Become an integral member of the mobility and smart transportation community in Europe. Represent Nauto externally and expand brand awareness, representing Nauto at industry conferences and events.
Build a world-class team comprising  business development, sales, and customer support professionals
Collaborate with other Regions (North America and Japan) and core Product team to develop product roadmap for Europe. Advocate internally for critical product feature development necessary to win and expand revenues.
Work effectively within a start-up organization, collaborating well with team members, rest of executive team, and providing entrepreneurial leadership.
Stay on top of competitive trends and developments within your category and region
Experiences and Skills
Previously managed a P&L and have a track record of hitting revenue and profit goals (EU experience preferred)
Held B2B sales or BD roles carrying a quota (both as individual and team leader) and regularly met or exceeded your plan
Business fluency in English plus at least one other European language
8+ years relevant experience in business development and closing strategic partnerships
Understand complex fleet operations, deal qualification and procurement processes
Led teams/organizations of >10 people
Amazing client management, business communication and relationship building skills
Technical background is a plus
Perks
Shape the strategic direction of the company as a member of the Executive Team; lead an office and build it from scratch
Change the world by building and scaling a product that's widely used by drivers to get around safely, and saves lives.
Help to reinvent transportation and logistics
Sharp, motivated co-workers in a fun office environment
---
veröffentlicht:
läuft aus am