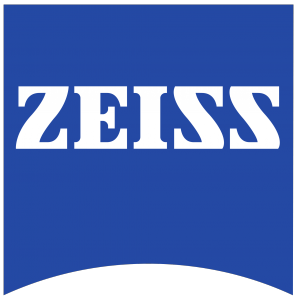 Head of Business Development (f/m/x)
ZEISS Ventures is a unit within the ZEISS Group that builds new businesses and makes investments in a portfolio of startup companies and seeks to leverage the expertise, network and business development for new technologies in those startup companies. ZEISS has recently launched the 'Advanced Sensor Modules' venture to shape the 3D next generation sensor markets for industrial and commercial autonomous systems.
With more than 27,000 employees, ZEISS is one of the global leaders in the optical and optoelectronic industries and has been contributing to technological progress for 170 years. ZEISS develops and distributes lithography optics, measuring technology, microscopes, medical technology, eyeglass lenses, camera and cine lenses, binoculars and planetarium technology.
---
You will
Develop, lead, and execute the venture's business strategy
Prepare 'equity story', roadshow, and raise funds for the venture
Identify, develop, and manage partnerships with customers, R&D partners, and co-investors in the area of industrial sensors and autonomous systems
End-to-end plan and lead negotiations ranging from IP over to full spectrum of terms of complex partnership contracts in industrial sensor and autonomous systems
Consolidate customer requirements, burning, and latent needs, assess commercial implications, and derive implications for product and tech roadmap
Build up customer pipeline for advanced sensor modules in the industrial sensors and autonomous systems markets
You have
An MBA or PhD in technology, fundamental science, engineering, or business topic
A professional Leadership experience with background in business development, corporate development, strategy, deep tech investments, ventures, or private equity
An Executive Management toolkit and experiences to deliver business results and tangible value creation for young company in build-up phase
A 'hands-on-attitude' and drive to assign and complete basic tasks yourself with analytical rigor
Exposure to industry dynamics and technologies of industrial sensors, autonomous systems
The tactical and execution ability for complex negotiations in supplier, OEM context in high-tech industry
A willingness, leadership and management toolkit of working in fast-moving environments with high levels of ambiguity and rapidly changing markets
The ability to dive deep on tech stack of advanced optics, laser systems, and computer vision to make high quality managerial decisions
---
veröffentlicht:
läuft aus am