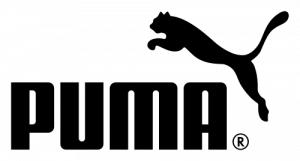 FIELD ACCOUNT MANAGER SPORTSTYLE GERMANY
At PUMA, we are in constant pursuit of faster. That extends beyond our support of the fastest athletes in the world. We also work to be fast in how we adapt to and connect with the constantly changing world around us. Through innovative design, iconic footwear and apparel, and authentic partnerships, we aim to always push what's next in both sport and culture.

That hustler's spirit can be felt across PUMA categories, partnerships, offices, and countries. And we are always in search of talent that can help us set the pace at which sport and culture collide, as well as finding better ways to connect and collaborate with our communities.

PUMA supports over 14,000 employees across 120+ countries. The PUMA Group owns the brand PUMA, Cobra Golf and Stitch, and is headquartered in Herzogenaurach, Germany.
---
YOUR MISSION
Control of a profitable and sustained growth of market shares, sales and visibility of the PUMA brand with the defined customers, taking into account the PUMA goals and strategy
Establishing and maintaining professional and personal relationships with the key decision-makers in the defined Sportstyle accounts
Sale of PUMA collections (textiles, shoes and accessories)
Execution of pre-order and post-order as well as creation of all further offers of the PUMA collections according to given rhythms in the defined circle of customers, in individual and group templates
Analysis of customer needs and development of measures to implement the sales potential of the customers in the pre-order as well as in the post-order and to increase the sales with the customer sustainably
Development and implementation of the field account strategy in close cooperation with the responsible team head
Continuous monitoring of market trends and customer needs, derivation of measures (out-of-the-box approaches) as well as implementation of new approaches to increase PUMA sales and market share with the customer
Regular visit and support of the customer base on site
Sales responsibility and implementation of targets
YOUR TALENT
Profound sales experience in a dynamic environment
Industry or industry-related experience in the Lifestyle apparel and footwear area
Analytical and numbers driven mindset
Strong networking skills
Profound skills in MS Office (especially Excel, Word, PowerPoint)
Very good presentation skills
Excellent communication and negotiation skills
Team-orientation, commitment and flexibility
Fluent German and English language skills both verbal and written
All genders are welcome
SPEED & SPIRIT is what we look for in our candidates, defined by some simple values that inspire us to BE DRIVEN in our performance, BE VIBRANT in our sporting legacy, BE TOGETHER in our team spirit, and BE YOU to let our individual talent and experience shine. Applying for a job at PUMA is easy. Simply click APPLY ONLINE and follow the steps to upload your application.
---
veröffentlicht:
läuft aus am