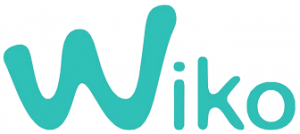 Country Manager m/w for a Game Changer in the Mobile Industry
By thinking out of the box, WIKO company, quickly asserted itself as a brand recognized in the universe of mobile telephony and mobile accessories. In 2011, we created Wiko in Marseille, South of France, with the desire to share our expertise with our customers by offering products similar that suit them, facilitating their daily lives.
Wiko pursues his fast deployment in the world with a presence in over 30 countries.
At Wiko there are people, stories and ideas that make each phone a unique product, designed and created to satisfy us all. Our expression and tone are defined and cultivated in France, providing a "French" inspiration and vision. To grow our common project, join us!
---
As Country Manager, you will implement with your team the Sales and Marketing strategy, interacting with HQ to adjust implementation to local specificities (Channel, Customers, End Users). 
In accordance with the framework in WIKO, you shall plan, co-ordinate, support, follow up the Sales, Marketing and Trade activities, improve operational efficiency and be responsible for the overall P&L performance in accordance with the targets agreed. 
You will actively develop business opportunities, turn them into strong partnerships and ensure growing market share.
Given your strong expertise on this market, you will recommend key actions in terms of Channel Management, Trade and Communication to position our Brand as best in class on the Market. 
You work to ensure deadlines are met and budgets are maintained.
You will monitor and follow up forecast and business results at German Unit level.
WHO YOU ARE?
Entrepreneurial and strategic thinker, with a strong understanding of how our business operates, you will have a proven track record demonstrating your understanding and business acumen. 
Inspirational manager for more than 25 key engaged talents, you lead with authenticity, federate with a clear vision, supportive, focusing your resources on results, efficiency and high-quality standards. Agile and flexible, you have a great sense of persuasiveness.
Customer and User Centrix, you manage all your actions respecting this philosophy. 
Innovative and proactive, you will promote best practice and encourage the sharing of ideas within Germany and outside. You drive and support change initiatives.
High degree of resilience. Decisive and committed. Excellent interpersonal skills at all levels, including people-management. 
Both written and verbal communication skills. 
DESIRED PROFILE
REQUIREMENTS AND QUALIFICATIONS
Master's degree, MBA or other relevant field (Marketing, Finance, General Management, Business Administration ...).
10 years' or more experience in management in international business setting in the mobile or in FMCG companies. 
Fluent in the language of the country – English fluent – French or/ Chinese are a plus.
Software skills. 
Job based in Düsseldorf.
OTHER REQUIREMENTS
Ready for the next step in your career?
Sign up for the adventure!
Are you ambitious, passionate about innovative products and enjoy working as part of a multicultural team?
Would you like to use and share your skills in a dynamic and creative environment alongside experts and professionals?
Don't wait any longer – join the Wikommunity! Send your resume and your cover letter both in English and German.
---
veröffentlicht:
läuft aus am