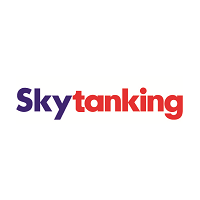 Business Development Manager (m/f)
Skytanking provides a full range of aviation fuelling services including into-plane fuelling, aviation fuel storage and hydrant management, investment in aviation fuel facilities at airports and engineering. Its customers are airlines, airports, and oil companies. The company currently handles 15.8 million cbm of aviation fuel per year, refuels 1.4 million aircraft – which is equivalent to two fuellings per minute – and has operations at 69 airports in 13 countries in Europe, Asia and Africa.
Skytanking employed more than 1,100 people in 2015.
---
We are currently looking for a Business Development Manager (m/f) to join our headquarter in Hamburg at the earliest possible date.
Your tasks:
The primary focus of the Business Development Manager will be the development and successful execution of Skytanking's business development strategy, including:
Carry out market analyses and develop a strong understanding of customer requirements and aviation fuelling market dynamics
Build excellent relationships and promote Skytanking's services with all stakeholders including oil companies, airports, airlines, aviation authorities
Prospect for and identify new opportunities to grow Skytanking's business worldwide in line with the company's strategy
Develop business opportunities and generate projects to expand Skytanking's operations to new airports through start-ups, participating in tenders, acquiring companies and forming joint-venture partnerships
Handle all activities required to turn business leads into investment projects, including financial modelling, funding, operations, legal and contractual issues, sales and other negotiations
Manage projects generated by business development from approval to operational start-up
Your profile:
University education in a relevant subject
At least 5 years' experience managing complex international projects
Good knowledge of the aviation fuelling and the jet-fuel market, as well as oil companies, airlines and airports
Experience in generating, developing and managing commercial projects in an operational business
Knowledge of contract law, finance and aviation operations
Networking, sales and communications ability and experience
Convincing analytical, conceptual and reasoning abilities
Cultural sensitivity and ability to travel extensively
Ability to work alone or in teams, resilient, determined, profit-oriented
Excellent level of English (other languages a distinct advantage)
---
Your contact:
Please send us your application in English using the online application tool on our website indicating your salary expectations and the earliest possible starting date. Should you have any questions, please do not hesitate to contact Tom Einecke at Tel. +49 40 37004-7105.
Skytanking Holding GmbH
Koreastraße 7
20457 Hamburg
www.skytanking.com 
veröffentlicht:
läuft aus am