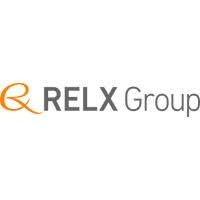 Business Development Manager (m/f)
LexisNexis Risk Solutions (LNRS) is a leader in providing essential information that helps customers across all industries and government assess, predict and manage risk. Combining cutting-edge technology, unique data, and advanced analytics, we provide products and services that address evolving client needs in the risk sector while upholding the highest standards of security and privacy.   LexisNexis Risk Solutions is headquartered in the US and has more than 5,200 full-time employees in offices around the world.  LexisNexis Risk Solutions is part of RELX Group, a world-leading provider of information solutions.
---
The Business Development Manager is responsible for growing and retaining revenue within defined geographic market and industry (ies) sector(s) through proactive selling of LexisNexis Risk Solutions to new and existing customers. This position will be based in Frankfurt, Germany with responsibilities for Austria and Switzerland and focus on the Financial Services industry (AML and Compliance).
Accountabilities: 
Selling and Contract Negotiation:
Proactive selling and retention of products to both existing and new customers in order to achieve and exceed established sales revenue and other performance targets
Conducting appropriate consultative selling processes including product demonstrations, presentations and tender responses
Negotiation of commercially sound and approved contracts
Retain and grow key services within existing customer base
Own the value proposition positioning statement and use cases for the assigned portfolio and territory in order for the customer to recognize value and to differentiate over alternatives
Establish and Maintain Client Base/Relationships:
Establish/Maintain strong relationships with clients and prospects through regular client interactions, including, but not limited to, meetings, responding to client's requests and feedback in a timely manner
Effectively working alongside other stakeholder departments to ensure an integrated approach to customer care and to ensure market needs are being met and value is recognized
Ensuring the customer experience in terms of quantity and quality of contact is in line with agreed targets and creates competitive separation
Drive market initiatives:
Where relevant, working alongside and supporting the market planning and product development teams to maximize new business opportunities within the geographic/industry sector markets.
Keeping up to date with market and competitive developments, such as major regulatory changes and new product offering
Other:
Timely production of regular and ad hoc sales reports
Consistent use of CRM system in line with business requirements
Other duties as required
Qualifications
 Required level of education: Bachelor's Degree in Business, Marketing, or equivalent experience
Experience: 5-7 years of experience in sales/account management role.
AML (anti-money laundering)/compliance experience is required
Experience in working in a business to business environment; proven track record of working successfully in a challenging and commercially driven sales environment
Skills: Strong negotiation skills; demonstrable experience in building and maintaining excellent client relationships; Multi-lingual required when based in non-US location (language varies upon location)
Travel requirements: 30-50% Travel Required
Physical/Mental Requirements: International travel required, utilize PC daily, occasional lifting required (30 pounds)
---
veröffentlicht:
läuft aus am