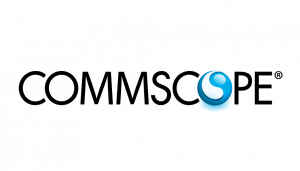 Account Manager, DAS & Small Cell Solutions (m/f/d)
CommScope (NASDAQ: COMM) unterstützt Unternehmen auf der ganzen Welt kabelgebundene sowie kabellose Infrastrukturlösungen zu entwickeln, einzuführen und zu betreiben. Unsere Netzinfrastrukturlösungen helfen Kunden, Bandbreiten zu vergrößern, vorhandene Kapazität zu maximieren, Lösungen zur Energieverwaltung effizienter zu gestalten sowie die Verfügbarkeit und Leistung von Netzwerken zu verbessern. Sie finden unsere Lösungen in den größten Gebäuden und Veranstaltungsorten der Welt, in Datenzentren und Bauten jeder Form, Größe und Komplexität. In Funkzellen und Kabelkopfstationen, in Flughäfen, Zügen und Tunneln. Netzwerke auf der ganzen Welt laufen auf Lösungen von CommScope.
---
General Summary:
Field sales position responsible for selling assigned products into assigned account(s) for cellular operators, OEMs – also with focus on Germany and additional sales responsibility for Austria. Coordinate customer relationship process in close coordination with Business Operations and PLM to meet assigned financial objectives; including achievement of product sales/solution sales goals.
Duties & Responsibilities:
Executes the complete sales cycle, from generating sales leads, coordinating sales activities and required resources for solution development, negotiating and closing. Assesses key decision-makers' needs and develops a plan of action to meet customer needs with Commscope products and services. Manages on-going account relationships. Maintains account presence by providing value-added services and maintaining professional relationships with key customer personnel. Understands customer's business, technology and product requirements and appropriately matches Commscope solutions to meet customer needs. Demonstrates significant expertise in assigned product lines and ability to explain technical issues. Favorably influences product selection in targeted accounts with appropriate sales messaging. Has a broad knowledge of the entire product line. Engages appropriate internal resources to support sales pursuits.
Supports and participates in team sales initiatives where applicable by gathering and communicating pertinent information for assigned accounts. Shares sales leads with sales colleagues for products that are assigned to other sales resources in the region/territory.
Assesses market opportunities and develops business plans to meet revenue objectives. Conducts territory analysis and planning to enable appropriate allocation of time to accounts and customers.
Performs revenue and demand forecasting, account planning, project planning and other related sales administrative tasks to grow assigned business profitability. Provides information and reports, as required, to inform management of sales progress and success.
Participates in trade shows, as assigned, to promote company products and to develop leads.
Profile:
Bachelor's Degree in a technical discipline or Engineering Degree or similiar education, preferred: electrical engineering and telecommunications
Several years related sales experience in the field of Cellular Mobile Radio Networks; significant successful account management / business development / technical solutions experience with exposure to the mobile telecom industry
Demonstrable working knowledge in current and next generation communication networks: wireless, telecom networks
Capable to deal with both technical and commercial level at Wireless network providers
Capable in understanding and communication of technical ideas/products/solutions
Excellent ability to work independently with little supervision
Excellent oral and written communications skills in German and English
Well-developed interpersonal skills enabling teamwork and clear communication
Competent in using computer applications
Travel required minimum 30% of time
Location:
Any CommScope location within Germany; Buchdorf, Unterhaching near Munich, Darmstadt or Oberhausen
---
veröffentlicht:
läuft aus am